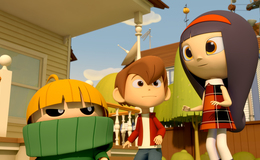 Un programa de
Super 3
Max Green descobreix que els seus nous germans adoptius són extraterrestres del planeta carbassa Kemii-Lar que han vingut a la Terra per ajudar els seus a preparar una invasió. Llavors s'adona que ell i els seus amics són els únics que poden impedir que els seus germans d'aspecte innocent converteixin tots els humans, començant per la seva ciutat, en els seus jardiners esclaus.
País:
España
Idioma:
Catalán / Valenciano
Contenido:
Infantil
URL:
http://www.ccma.cat/tv3/super3/pumkin-reports/videos/english/
Episodios disponibles para ver online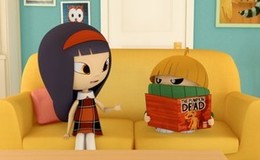 Zombi-Vodú
La Teresa converteix el Max en un zombi vodú que obeeix totes les seves ordres, però s'oblida d'ordenar-li que no segueixi les ordres de tothom que es trobi pel camí.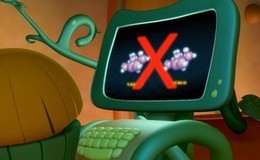 The Lemuel frequency (cap.46)
Teresa decides if she can somehow infect everyone with the bad luck of Max's clumsy schoolmate Lemuel, the Earth can be easily conquered while all the humans are tripping over their own feet.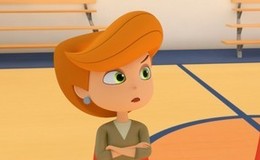 Pixel & Teresa date (cap.44)
Pixel wins a date with Teresa in a charity auction, then scrambles to win the high amount he bid, while Teresa does everything she can to keep him from getting it.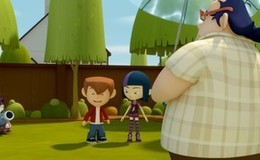 Mutant squirrel
A Kemii bio-energizing beam meant to replenish Cucurtown's soil accidentally mutates a squirrel and a worm into a deranged Squirrel-Worm Beast bent on undermining the entire town.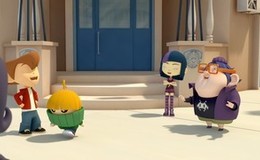 Wanted! Robot arm! (cap.40)
Max and his friends celebrate the fact that the police have impounded a broken Kemii robot arm ¿ finally, there's indisputable proof of alien technology on earth! But the disembodied arm still has a surprise up its sleeve.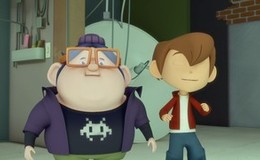 Mister Stinker (cap.38)
When Goliath gets childishly enamored of a ventriloquist dummy that Simon has wired for sound, Team Alien believe they have him under their control... until a malfunction makes the dummy receive random radio broadcasts, which Goliath begins following as if they were orders.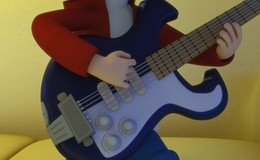 Progress Report (cap.36)
Horrified that her First Year Progress Report is unfavorable, Teresa narrates an indignant summary for her alien bosses of everything she's accomplished since the aliens' arrival on Earth.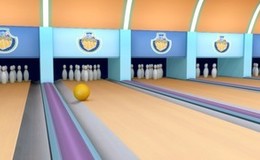 The treasure of sewer madre (cap.34)
Teresa starts a rumor that there's pirate gold buried in the town's sewers. But when she calls-in the alien invasion, the gold-crazy townspeople won't come out to be conquered.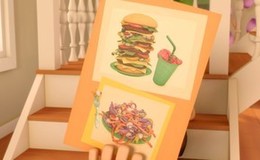 Cook and conquer (cap.32)
The aliens learn that humans like big, cheap food, so they start a new restaurant to bloat everyone in Cucurtown into overfed exhaustion.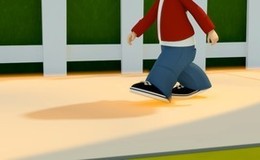 Mind swap (cap.30)
Teresa's plot to put Goliath's mind in Max's body backfires and Max, Goliath and Moonbeam all end up with their brains inside the wrong bodies.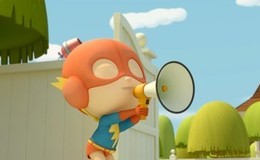 Toddy to the rescue (cap.24)
Pixel's biggest fan, 6-year-old Toddy Munson, insists on helping Team Alien any way he can ¿ which becomes a more destructive distraction for their human enemies than the Kemii could ever have dreamed of.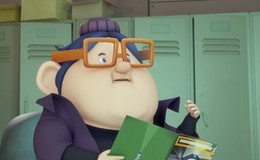 Pixel populalrity (cap.22)
With no time for work due to social commitments, Teresa transforms Pixel into an amazing musical performer to get her admirers off her back. But, adored by all, superstar Pixel becomes annoying to everyone, human and alien like, as his big concert approaches.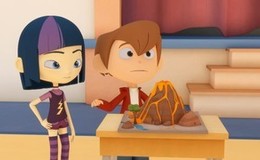 Some assembly required
When the Kemii mothership sends Teresa a complicated weapon that will need at least a week to assemble, she decides to enter it in the school Science Fair and annihilate two birds with one stone.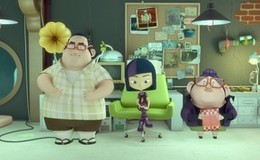 River of Esmerelda (cap.6)
Teresa plans to call down an invasion during the finale of a popular TV telenovela, during which all of Cucurtown will be inside, watching. Team Alien is relieved when Teresa gets hooked on the show herself, but her hypnotic state is interrupted by the commercials. Max and friends must replace each commercial with their own made-up telenovela to keep the Kemii distracted for the full 60 minutes.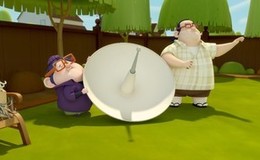 Crazy in love
When Teresa learns about love, she decides that an extreme version of this silly emotion might be used to render humans so love-struck they're useless.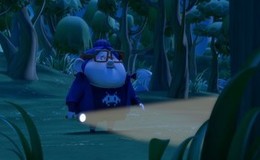 Fear Itself (cap.2)
The discovery of phobias inspires Teresa to build a device that probes humans' minds for what they're most scared of, then creates it right in front of them. Before Team Alien can disable the device, each member must confront his or her own greatest fear.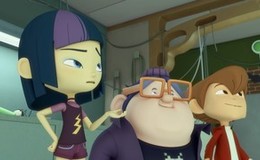 Eyes Closed Friday (cap.1)
Humans would be so much easier to invade from above if they didn't look at the sky – so Teresa creates a brand new superstition that has everyone closing their eyes for one hour on Friday.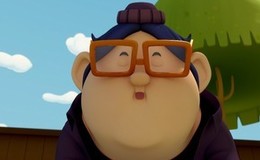 Oblida't de tu (cap.52)
La Teresa organitza un exèrcit d'abelles Kemii per lluitar contra els humans, però s'enrampa i perd la memòria i la identitat just quan les abelles robot comencen l'assalt contra humans i extraterrestres indistintament.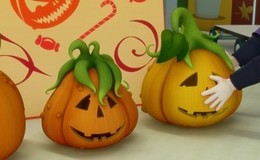 Halloween Kemii
La Teresa prepara uns guerrers Kemoon per escampar el terror per la Terra el dia de Halloween, però el Píxel s'endú els extraterrestres en forma de carbassa per un projecte de decoració i els éssers prenen vida durant la nit, a dins del Planeta Jardí.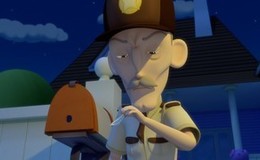 El pollastre maltès
La mascota de l'escola, una estàtua daurada d'un pollastre, desapareix i el Max és l'únic sospitós. L'agent de policia Gasela es posa a investigar a l'estil Sam Spade i a seguir tot de pistes confuses mentre el Max fa tot el que pot per demostrar la seva innocència.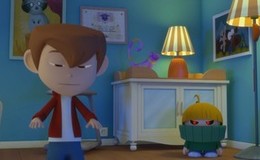 Cangur per al Goliat (cap.49)
Quan el Max es queda sol amb el Goliat i la cangur, la Teresa li dóna tres regles molt simples: no deixar que el Goliat senti música d'orgue, olori "fum de pollastre" ni vegi la lluna plena a través de menjar. Si no, les conseqüències seran terribles.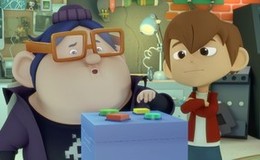 El dispositiu Xismarth (cap.45)
La Teresa rep una arma alienígena de poders desconeguts de la nau nodrissa per provar-la. Com que sospita que el dispositiu podria ser perillós i té por que tot plegat sigui una trampa, fa que els membres de l'Equip Alien l'hi "robin" i el provin ells.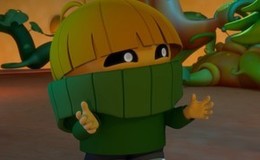 Un Nadal Kemii (cap.26)
S'acosta Nadal i la Teresa introdueix Bèsties Klunder, uns éssers diabòlics i hipnòtics que tenen una forma semblant als arbres de Nadal, a totes les cases de la ciutat.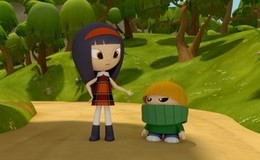 Atrapa el pollastre.... (cap.48)
Els Kemii finalment han aconseguit recopilar prou quantitat de la molècula multiplutoni, que té la capacitat de clonació, però el pollastre del Goliat la confon amb un gra de blat de moro, se l'empassa tota i s'escapa a córrer. Això complica els plans de la Teresa per atrapar-lo, perquè el pollastre no para de multiplicar-se...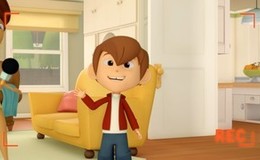 Un dia a la vida de la Teresa (cap.47)
El Max vol que la Teresa quedi en evidència amb les seves pròpies mentides i l'apunta de voluntària en una sèrie de documentals de televisió on s'expliquen "històries emotives reals sobre éssers humans amb una vida espectacular".